The hospitality industry's deepest integration to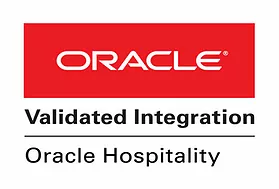 With their extensive background working with Opera PMS, the hconnect team have deployed the deepest integration to Opera PMS outside of Oracle's new OHIP platform. Being able to leverage all of the integration methods to Oracle Opera allows greater flexibility when solving integration challenges.
​
Opera eXchange Interface (OXI)
hconnect has a full 2-way validated interface to Opera OXI. 
​Other vendors may have a validated interface but often only support availability, reservations and profiles by exposing data to vendors coming through their existing legacy interfaces. Whilst this may work well for Channel Management or basic vendor integration, hconnect took a different approach and sought out integration on EVERY single message type that Opera OXI supports. This way as an operator you are not restricted in how you want to use the integration.
​
Messages supported from OXI to hconnect include;
​Rates

Restrictions

Reservations

Inventory

Blocks

Events and Activities

Profiles incl Guest, Agent and Company

Profile Lookups

Export Files
Messages supported from hconnect to OXI include;
​Rates

Restrictions

Reservations

Inventory

Blocks

Events and Activities

Profiles incl Guest, Agent and Company

Configuration

Financial Transactions (Block Deposits)​
Integration requires the OPX_HCONNECT license
​
For more information visit the Oracle Hospitality Cloud Marketplace
​
Opera Web Services (OWS)
OWS is a SOAP based integration to Oracle Opera PMS. Used primarily for exposing Booking Engine functionality, OWS contains other functionality that is very rarely utilised. hconnect however have wrapped much of the OWS functionality into easy to use actions that can be embedded into any process.
​
If you have an Opera Web Services license , you can start leveraging the power of hconnect right away.
​
Some examples of supported OWS functionality include:
​Reservation management

Housekeeping management

Financial Postings
Integration requires an OWS license.
​
Oracle Hospitality Integration Platform (OHIP)
If you are on Oracle Opera Cloud customer and have access to OHIP, soon you will be able to leverage the full features of hconnect without purchasing licenses or installing anything.
​
As an Early Adopter of OHIP, hconnect is currently developing against the 3000+ supported operations made available by OHIP. 
​
Updates will be posted as our development progresses. In the meantime, hconnect can leverage OXI and OWS connected to your cloud instance.
​
Oracle Export Files and Reports (OPP_EXP)
For large data sets, hconnect can accept files sent via the Export module either through OXI using HTTPS or directly using HTTPS or FTP. 
​
Using the Export File module, statistics, forecasts, configuration and other large data sets can be published during the End of Day routine for feeding to other systems.
​
Additionally, hconnect can support data delimited reports sent via the Opera Reports module to a dedicated and secure FTP location. Ideal for supplementing data feeds rather than driving operational integration, reports provide an easy way to share statistical data to external systems.
Check out the other tools in our Integration Toolkit
hospitality connect software ltd
Ireland
© Hospitality Connect Software Ltd (#656698)